Our Group is a supplier of scientific equipment. We find our customers working in the field of analytical chemistry, process industry and life-science laboratories. In these fields we represent a number of international top-suppliers .
Did you know that the Beun-De Ronde Group is celebrating its 100th anniverary this year? Mr. Beun started the company in 1921 and Mr. De Ronde joined a number of years later. Throughout the years the company became one of the leading suppliers of scientific equipment in the Benelux. By adjusting and continuously adapting ourselves to the requirements of the market, we believe that we are ready for the years to come.
More about our history? We have a listed a number of our milestones in a blog post. Read it here.
Who are we? Mission Statement
BDR is an exclusive support partner for A-level suppliers in the Benelux, helping customers to use state-of-the-art laboratory technology.
We introduce new technologies and innovations of existing systems for laboratories, providing efficiency and continuity for the users.
We excel in advising and supporting its international partners onto the Benelux market and develop the market position of oncoming suppliers.
Our products and services are unique and of optimal quality
BDR has a special, pro-active focus on top suppliers in (Element-) Analysis, Synthesis, Analytical Chemistry and Process Support
BDR is recognized for its real added value
We deliver custom-made solutions through our organizing power and flexibility
Our core-competences are: customer focus, cooperation, communication, result orientation
Hands-on mentality
Thinking in solutions
Fast, real decisions
Genuine interest in customers
Focus on core-processes
Our Benelux team is a complete group of professionals working very closely with our customers, suppliers and each other. The team consists of Sales Engineers who visit customers, advising and introducing new technologies for our customer base.
The professional specialists are supported by their Product Specialists who are able to level and work with lab technicians and researchers on application levels.
For after-sales we have over a dozen Service and Support engineers who serve our customer base with trainings, validations and corrective & preventive maintenance. All these ambulant professionals are supported by our Front- and Backoffice team and our Marketing group.
Corporate Social Responsibility (CSR) is a very important point of attention for us. This means that Beun – De Ronde and its sister companies are aware of the impact on people and the environment and seek a good balance between our employees, the environment and commerce. Terms such as sustainability, circularity, social return and the creation of good working conditions are important themes in this regard.
CSR is not a goal in itself, but a continuous process.
Some of our actions:
Installing sustainable energy solutions, such as solar panels and charging stations.
Energy-saving measures in and around our building
Sponsoring or donating to social projects and charities
Setting up sustainable business processes
Internal employee policy to promote, for example, health, knowledge or social commitment
Entering into partnerships with sustainable parties or suppliers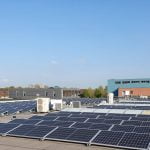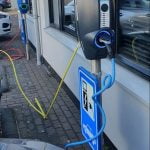 The BDR-group consists of multiple dedicated brands:
Beun-De Ronde is an ISO9001 certified company.
Ben je nauwkeurig, accuraat en enthousiast om aan een nieuwe uitdaging te beginnen en benieuwd wat wij te bieden hebben? Lees even verder!
Lees meer
Ben je nauwkeurig, hou je van cijfers en ben je enthousiast om aan een nieuwe uitdaging te beginnen? Wil je werken bij een tof, groeiend en informeel bedrijf? Lees dan verder! 
Lees meer
Pump options for all your applications