AGRICULTURE: The must-have Analytical instruments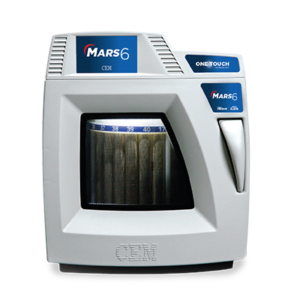 CEM Mars 6: microwave digestion for heavy metal analysis   
For over 30 years chemists have trusted CEM to provide the highest quality microwave digestion systems for their laboratories. The MARS is simply the easiest to use, safest and most intelligent system on the market. It is the only system that uses integrated sensor technology to recognize the vessel type as well as the sample number then apply the appropriate amount of power to ensure the highest quality digest. With options for remote system control and contactless all vessel temperature control, the MARS is ready to handle your most difficult samples.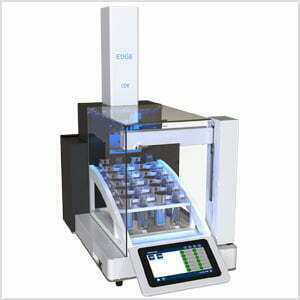 CEM Edge: automated extraction
The EDGE® is an automated extraction system that's faster than Soxhlet, more automated than QuEChERS, and simpler than other solvent extraction systems. Extract a wide range of samples and sizes at least 3 times faster than other pressurized fluid extractors. This includes filtering, cooling, and washing. The EDGE has revolutionized the extraction process for sample preparation.
For example: Fat, Pesticides, Dioxins, PAH, PFAS, etc.

Carbon, hydrogen, nitrogen, oxygen, and sulfur are the basic elements of living nature. Their quantitative determination in the most versatile combinations of substances, the elemental analysis, is the origin and essence of the product portfolio of Elementar.
The portfolio of organic elemental analyzers includes a wide range of instruments based on the safe, simple, and eco-friendly high-temperature combustion principle with furnace temperatures well above 1,000 °C. The proven furnace technology guarantees complete quantitative conversion of the sample to measuring gas – a prerequisite for highly precise elemental analysis. Another feature that many of the organic elemental analyzers share is the patented ball valve technology for blank-free sample transfer. Thanks to the outstanding robustness and longevity of the design and the components used, most of the analyzers include a 10-year warranty on high-temperature combustion furnace and thermal conductivity cell.
Our analyzers for organic elemental analysis cover all kinds of different applications and can reliably measure even the most challenging C:N elemental ratios of up to 12,000:1 thanks to the proprietary Advanced Purge and Trap (APT) technology. All analyzers are designed to simplify daily routine operation and to reduce maintenance to a minimum.
Our organic elemental analyzers offer industry-leading versatility in elemental analysis. Focused on delivering analysis results with highest precision and accuracy, our instruments are designed for minimal sample preparation and secure, unattended 24/7 operation. Optional conversion kits make it possible to upgrade every instrument at any time for special applications.

Elementar is the pioneer of the Dumas combustion analysis for the determination of Nitrogen from macro samples into the gram range, which currently replaces more and more the wet-chemical Kjeldahl method.
The dedicated nitrogen and protein analyzers use the high-temperature combustion method according to Dumas, ensuring a cost-effective and eco-friendly nitrogen and protein determination in your solid or liquid sample. In combination with our innovative EAS REGAINER® Technology incorporated into our nitrogen and protein analyzers, protein analysis becomes even more cost-effective compared to conventional Dumas combustion analyzers. A major expense of traditional Dumas combustion is the reduction metals needed to bind excess oxygen and convert nitrogen oxides to molecular nitrogen. With our patent-pending EAS REGAINER® Technology, this cost has been greatly reduced, further driving the advantage of these Dumas analyzers over comparable systems. Combined with their reliable and robust design, our analyzers offer unsurpassed high laboratory efficiency in nitrogen and protein analysis.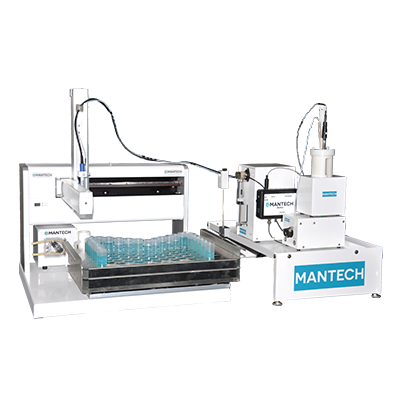 Mantech MT Series of Automated Environmental Titration and Multi-Parameter Analyzers
Whether your laboratory requires a simple pH system or a system with eight parameters, MANTECH will deliver. We realize each laboratory is unique and as a result, our systems are tailor configured with off-the-shelf modules to meet your requirements for sample volume, parameters and sample size. Each system is fully automated by easy to use software and robust robotics.
Parameters: Acidity, alkalinity, ammonia, chloride, color, conductivity, fluoride, nitrate, oxidation-reduction potential (ORP), oxygen, pH, salinity, temperature, total hardness, turbidity