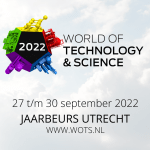 The trade fair World of Technology & Science opens its doors from Tuesday 27 to Friday 30 September 2022, @the Jaarbeurs in Utrecht.
Don't forget to register.
Join us there to see the new instruments of the leading brands that we represent.
If you are planning to visit WoTS on Wednesday 28, don't miss the celebration of our 100 years! More information in this article
We will also participate to an X-pedition, and give 1 mini-training:
X-pedition Food safety – From cow to chocolate
Step 3: Element analysis by microwave digestion
In the context of food safety, the analysis of heavy metals in food materials is essential. Microwave destruction is one of the most widely used methods for this. Heavy metals such as arsenic, cadmium, lead and mercury are detected: these are toxic to humans.
Instruments presented in this X-pedition: CEM Mars 6 and Elementar Rapid N Exceed & Rapid Max N Xceed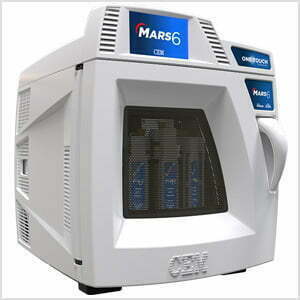 Mini-training Elemental Analysis: from sample to results
This mini-training will be given on 29/09/2022 from 13.00 to 13.45. Don't forget to register, as the number of participants is limited.
Microwave digestion as sample preparation for elemental analyses
During this training, one of our product specialists will elaborate on the technique behind microwave digestion as sample preprocessing for element analyses.
Accurate data in trace level metal analysis is essential for making crucial decisions. Sample preprocessing plays a major role in this as the analytical data cannot be better than the reprocessed sample.
Different options for appropriate acid use or acid combinations, multiple method possibilities are all important for proper sample destruction.
Registrations for WoTS are open (and free). Didn't register yet? Do it here