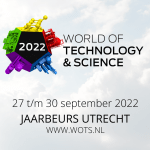 De vakbeurs World of Technology & Science opent haar deuren van dinsdag 27 tot en met vrijdag 30 september 2022 in de Jaarbeurs in Utrecht.
Vergeet niet in te schrijven.
Bezoek ons daar om de nieuwe instrumenten te zien van de toonaangevende merken die wij vertegenwoordigen.
If you are planning to visit WoTS on Wednesday 28, don't miss the celebration of our 100 years! More information in this article
We nemen ook deel aan een X-peditie en geven er 1 mini-training:
X-pedition Voedselveiligheid – van koe naar chocolade
Stap 3: Elementenanalyse door middel van microwave destructie
In het kader van voedselveiligheid is de analyse van zware materialen in voedingsmaterialen essentieel. Microwave destructie is daar een van de meest gebruikte methodes voor. Zware metalen als arseen, cadmium, lood en kwik worden opgespoord: deze zijn giftig voor de mens.
Gepresenteerde instrumenten: CEM Mars 6 en Elementar Rapid N Exceed & Rapid Max N Xceed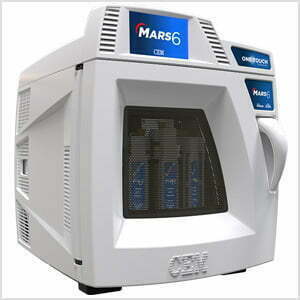 Mini-training Element Analyse: van monster tot resultaat
Deze mini-training wordt op 29/09/2022 gegevens van 13.00 tot 13.45. Vergeet niet in te schrijven voor deze mini-training, het aantal deelnemers is beperkt.
Microgolf destructie als monstervoorbereiding voor elementaire analyses
During this training, one of our product specialists will elaborate on the technique behind microwave digestion as sample preprocessing for element analyses.
Nauwkeurige data in trace level metalen analyse is essentieel voor het maken van cruciale beslissingen. Monstervoorbewerking speelt hierin een grote rol aangezien de analytische data niet beter kan zijn dan het opgewerkte sample.
Verschillende opties voor het juiste zuur gebruik of zuurcombinaties, meerdere methode mogelijkheden zijn allen van belang voor een goede destructie van het sample.
De inschrijvingen voor WoTS zijn open (en gratis). Nog niet ingeschreven? Doe het hier