Developed with a focus on energy efficiency, the new LAUDA Ultracool circulation chillers make a pivotal contribution to reducing your operating costs. The newly developed devices allow energy costs to be reduced by up to 50 percent, depending on the operating conditions.
High energy saving and a short payback time.
Depending on the operating conditions, the new circulation chillers are up to 50 percent more energy-efficient than conventional circulation chillers which are not Ecodesign-compliant.
The new generation of LAUDA Ultracool circulation chillers exceeds the required SEPR values for energy efficiency by some distance, meeting ecodesign requirements and incorporating a speed-controlled compressor, ventilator fan and electronic expansion valve.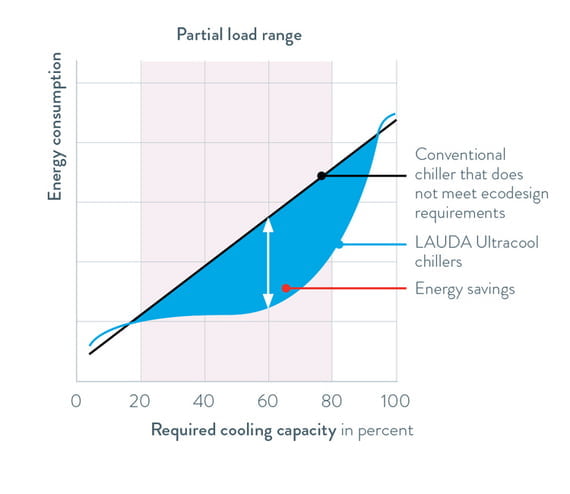 For detailed information, take a look at the Landingspage of the LAUDA Ultracool chillers